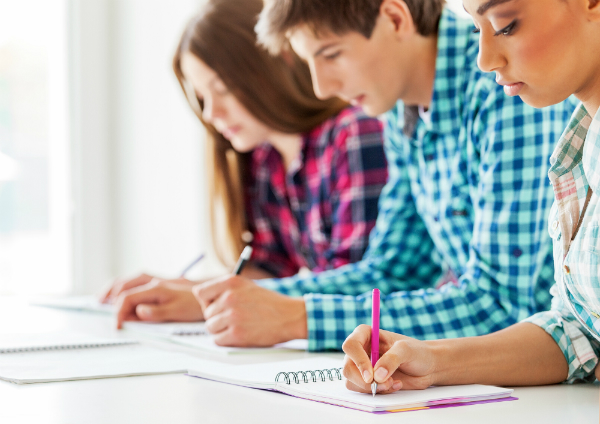 Writing a personal statement for Masters in finance is important especially since you need to make an impact to your readers in your application. Keep in mind that getting into a Masters' program is a bit tough especially since you will be competing with other applicants who may have the same or better grades than you. This doesn't mean that your chances of getting considered will be slim not because you can still make waves in the application through your personal statement. Unfortunately, only a handful of applicants are able to write a compelling statement. If you want yours to really capture the interest of your readers, you might want to consider hiring a professional writing service like ours.
Tips on How to Write Personal Statement for Masters in Finance
Show your enthusiasm. It's important to convey to your readers why you are interested in pursuing a Master's degree in finance. It's not just about saying you are passionate about it in your MSC finance personal statement. You have to show it through your words.
Share experiences outside the classroom. Your personal statement shouldn't just be a rehash of what you've written in your resume. Take this opportunity to show your skills outside the classroom.
Display your knowledge about the subject. It's not just about showing interest that is important in your personal statement. You should also show your knowledge about the subject as well as your commitment to learning more about this field.
Understand the basics. When writing your personal statement, it is important that you follow through with your writing. Make sure that you follow grammar rules and proper format.
Outside interests. Another tip to writing your personal statement is to show your character outside the classroom. Share some interesting tidbits about your extracurricular activities that you can relate to finance.
Who Can Write MSC Accounting and Finance Personal Statement
For many applicants, writing their personal statement remains a huge obstacle especially when they can't find words to explain what they have in mind. This can be frustrating especially since you need to show why you are the best choice for the program. Fortunately, there is a way to solve this problem and that is by hiring a professional writing service online. However, you need to be careful which one you're going to hire because not all writing services can do justice to your statement. If you want the best outcome for your personal statement, we are more than happy to take on the work for you. The writers who we work with are all degree holders and are knowledgeable in developing personal statements from scratch. You only need to send your information to us and we'll assign a writer who has background in finance to you.
Professional Writers
Your personal statements for Masters in Finance as well as a personal statement for Masters in public health should best be left in the hands of professional writers if you want to have a well-written paper to go along with your application. It's understandable that you will consider hiring a writing service to work on your personal statement since this plays a role in your chances of being considered for the program. With our writers, you will see how amazing your statement will turn out to be and with your feedback during the writing process, you can expect only the best from us. There is no need for you to worry about how your personal statement will turn out especially when you have our team to help you right from the start. Just send us your orders, pay the fee, and we'll get right on it. For sure you will love the outcome of your order from us.
Hire our writing service and we'll show you how to write the best personal statement for Masters in Finance!