If you didn't already, a statement of purpose is often described as the most important part of your application process, with fulfilment or dashed hopes hinging on it. No pressure then.
Others describe it as the 'hardest thing you'll ever have to write'. At this point, you've probably spilled your coffee and are sat reading with this with an open mouth. Perhaps you've started shaking, and if you haven't, you will soon. Because the statement of purpose for Masters degree is absolutely critical, and if you get it wrong (and many do) you might not get onto the course of your dreams. Be absolutely carefull and attentive when prepare your Masters degree statement of purpose.
What Is a Statement of Purpose for Masters Degree?
If we haven't yet scared you off, a statement of purpose Masters degree is essentially a personal statement that discusses who you are, what you're all about, where your interests lie, why you want to study at the University in question, as well as has led you to take this path. These are all really open ended points/questions that encourage the student to be creative with how they answer them, thus helping their statement of purpose for Ms stand out. Indeed, Universities are not looking cliches, bald statements or obvious lines such as "I'm applying to study here because I want to enhance and develop my skills." They want character, personality, originality. They want to hear about what YOU and you only will bring to their campus. Come to us, if you need a professional help with writing a curriculum vitae for Masters application.
How Do I Structure a Statement of Purpose for Masters Degree?
Whilst there is no exact right way to structure a statement of purpose, there is certainly a wrong way. The wrong way would be to ramble, to be incoherent, and to jump from one point to another without any logic. So with this in mind, the best way to structure your statement of purpose Masters degree is to remember the golden rule of structure: beginning, middle, and end. You can start by introducing yourself, talking about who you are and what has led you to apply for the course. Then in the body of your statement of purpose you can expand upon your interests in the field and how they have developed to the point they are at now. Discuss your development and growth, your experiences and interests, and how they have shaped you, and how they have been shaped by other sources. You can then discuss your reasons for applying for course, as well as any original ideas and thoughts you have about the subject, before concisely and briefly summarising what you have written in a short conclusion. Don't forget that our statement of purpose writing services will easily help to improve your document.
Can Someone Write My Statement of Purpose for Masters Degree for Me?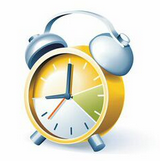 They can! If you really are struggling to engineer your own statement of purpose (and many of us do struggle), the good news is that a writing service like the one provided by us to help you out. We know that writing a statement of purpose or resume for a Masters degree is absolutely critical (we weren't just trying to scare you earlier, honest), and we know that getting it absolutely right is time-consuming and stressful. Not to mention downright difficult. We are home to a team of expert professional writers for whom writing a statement of purpose is not just a job but a passion.
So, why delay? If you need a statement of purpose for Masters degree written today, why not contact us today to see what we can do for you?